Les Airelles and La Bastide de Gordes

| | |
| --- | --- |
| Press Conference AIRELLES Collection | Source: © Ruby BIRD & Yasmina BEDDOU |
From October 05 to October 14, 2017
Responsible Author: Ruby BIRD & Yasmina BEDDOU (Journalists/Directors) | PARIS - MUNICH, 10/08/2017, 09:31 Time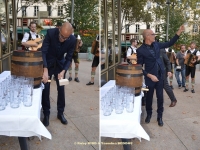 USPA NEWS -
Oktoberfest is the World's Largest Volksfest (Beer Festival and Travelling Funfair). Held annually in Munich, Bavaria (Germany), an average of almost 7 Million People from around the World attend the Event every yearv during 16 Days. During the Event, large quantities of Oktoberfest Beer are consumed, Visitors also enjoy Numerous Attractions, such as Amusement Rides, Sidestalls and Games. There is also a Wide Variety of Traditional Foods available....
Published in FRANCE By Eyrolles Editions
Responsible Author: Ruby BIRD & Yasmina BEDDOU (Journalists/Directors) | PARIS, 10/03/2017, 07:24 Time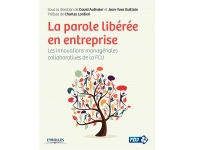 USPA NEWS -
How can Companies fight Conformity ? By encouraging Employees to be Themselves, to be Authentic and use their Strengths. Employees are also expected to choose the Activities that best allow them to contribute to the Organization and to express their Signature Strengths. They may decide to expand or share their Responsibilities. Personal Interests and Qualifications take Precedence. There is no Downside to encouraging Employees to be true to themselves and to use their Signature Strengths. There is only this Upside : a more Engaged, Productive, Innovative Workforce.
| | |
| --- | --- |
| | RAHMA-SOPHIA RACHDI |
| | Ruby BIRD |
| | Yasmina BEDDOU |
| | Daren Frankish |
| | Robbie Merritt |
This will be shown to users with no Flash or Javascript.