Recognising World Mental Health

World Mental Health Day 2018
INTERNATIONAL FRANCOPHONIE PRESS
Responsible Author: Rahma Sophia Rachdi, Jedi Foster | Paris, Washington DC, Erevan, 10/10/2018, 01:28 Time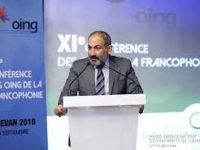 USPA NEWS -
Nikol Pashinyan, the Prime Minister of the Republic of Armenia addressed a solemn speech at the opening of the 47th Assises of the International Union of Francophone Press, before the President, Secretary General of the UPF, and members of the Press, « I have the honor and the pleasure to convey to you the message of the Prime Minister of the Republic of Armenia and his great regret for not being able to attend this extremely important event. On behalf of the Head of the Armenian Government, I wish to greet you and welcome you to Armenia. Indeed, the holding of the 47th Assizes of the UPF, which takes place simultaneously with the XVII Summit of the Francophonie in Yerevan, is a great honor for our country. » PM Nikol Pachinyan stated as an introduction.
ERVEVAN - OCTOBER 11-12TH
Responsible Author: Rahma Sophia Rachdi, Jedi Foster | Paris, Washington DC, 09/25/2018, 03:05 Time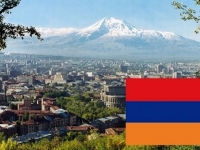 USPA NEWS -
The 17th Francophonie Summit will be held in Yerevan (Armenia), on October 11 and 12, 2018, around the theme: "Living together in solidarity, sharing humanist values and respect for diversity: Source of peace and Prosperity for the Francophone Space ". The International Organisation of La Francophonie represents one of the biggest linguistic zones in the world. Its members share more than just a common language. They also share the humanist values promoted by the French language. The French language and its humanist values represent the two cornerstones on which the International Organisation of La Francophonie is based.
| | |
| --- | --- |
| | RAHMA-SOPHIA RACHDI |
| | Robbie Merritt |
| | Ruby BIRD |
| | Yasmina BEDDOU |
| | Daren Frankish |
This will be shown to users with no Flash or Javascript.